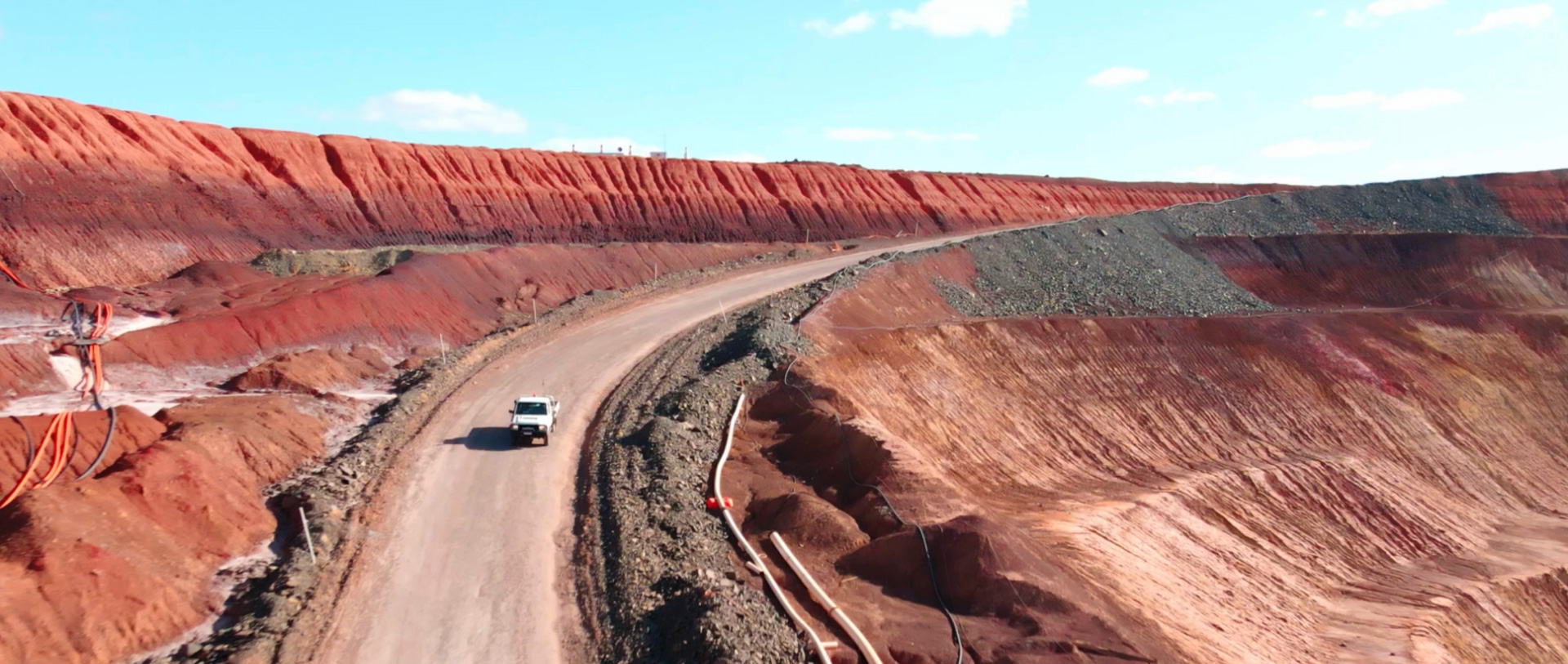 Red October
Gold Mine
Latest News at Red October:
Matsa has executed a binding agreement to sell the Red October and
Devon gold projects to Linden Gold Pty Ltd (LGL) for a consideration of
$20M. View the announcement here.
Overview
The Red October mine is a structurally controlled gold deposit located in the Laverton Greenstone Belt which hosts a number of world class and emerging gold mines with resources >25M oz of gold which include Sunrise Dam, Mt Morgans, Butcher Well, Granny Smith and Wallaby.
The project area at Red October covers 44km2 and consists of six granted Mining Leases (ML's), an extensive well-maintained underground mine, a 68-person camp, offices, workshops and exploration base, wet and dry messes, underground mine equipment.
History
Red October was acquired from Saracen Resources (ASX:SAR) in March 2017 having historically produced 342,000oz gold at an average of 6.1g/t. The open pit operation contributed 113,000 oz gold at 6.5g/t Au between 1999 and 2002 and the underground operation has produced 1.2Mt at 5.9g/t Au for 229,000 oz gold to a depth of 550m vertical metres between 2012 and 2017.
Since purchasing the mine in March 2018, the Matsa team have undertaken high-level economic studies and defined a JORC 2012 JORC Resource of 173,000 oz gold @ 5.8g/t.
Mining activities commenced in in February 2019 and Matsa has maintained a small-scale production profile through till 2021. However, production has since wound down in order to preserve feedstock for a Matsa owned and run mill which has the potential to dramatically improve project economics at Red October.
Exploration target*: 200,000oz to 340,000
Drilling targets include the traditional mining areas such as the Marlin and ROSZ as well as the recently targeted Lion Fish, Dory & Nemo lodes. Drill drives are being prepared to enable underground drilling to the north and south of existing mine workings to test for mineralised extensions to the Lionfish, ROSZ and Marlin structures along strike. Infill drilling of the Dory, Nemo and other areas are expected to provide sufficient drill intercepts to enable model updates for these supplementary lode structures that are currently not in the resource.
Project Economics
Matsa has conducted a review of the impact on the Red October underground gold mine utilising its own processing plant, as described by the CPC study. The result has a dramatic positive impact on the economics of the mine because of reduced processing and haulage costs compared to currently incurred costs.
It is envisaged that production at Red October mine would be processed along with production from other Matsa mining operations such as Fortitude. Furthermore, as the plant would likely be positioned in close proximity to existing Matsa resources, haulage distance would be expected to be reduced to less than 15km and thereby reducing the load and haulage costs to $4/t.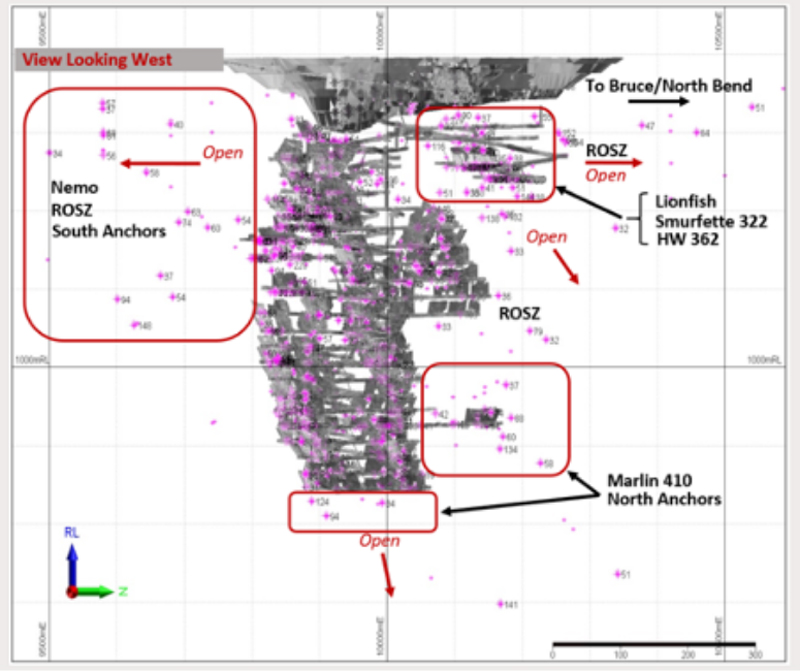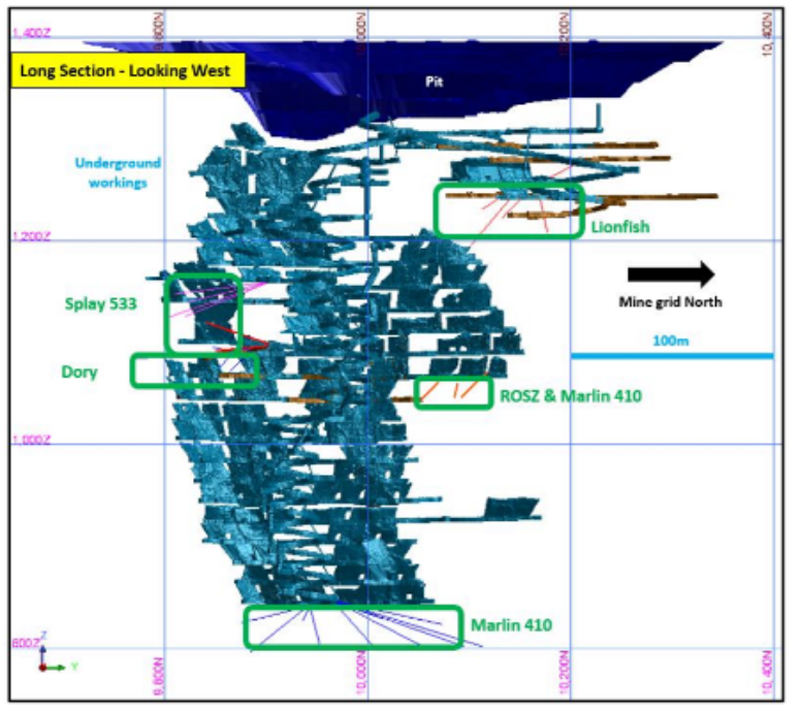 Geology
High grade gold mineralisation associated with the Red October Shear Zone (ROSZ) is located in a strongly deformed steeply NW dipping sequence made up of ultramafic volcanic rocks, interflow sediments and basalts. Much of the deformation focused by the ROSZ has been accommodated by fine grained interflow sediments which separate the dominantly ultramafic hanging wall sequence in the NW and the tholeiitic basalt sequence in the SE. Mineralisation within and adjacent to the ROSZ is associated with alteration dominated by development of sericite, pyrite, pyrrhotite, arsenopyrite and carbonate. The deposit occurs under 2-12m of lacustrine sediments with weathering in basement rocks typically extending to a depth of 60-85m.