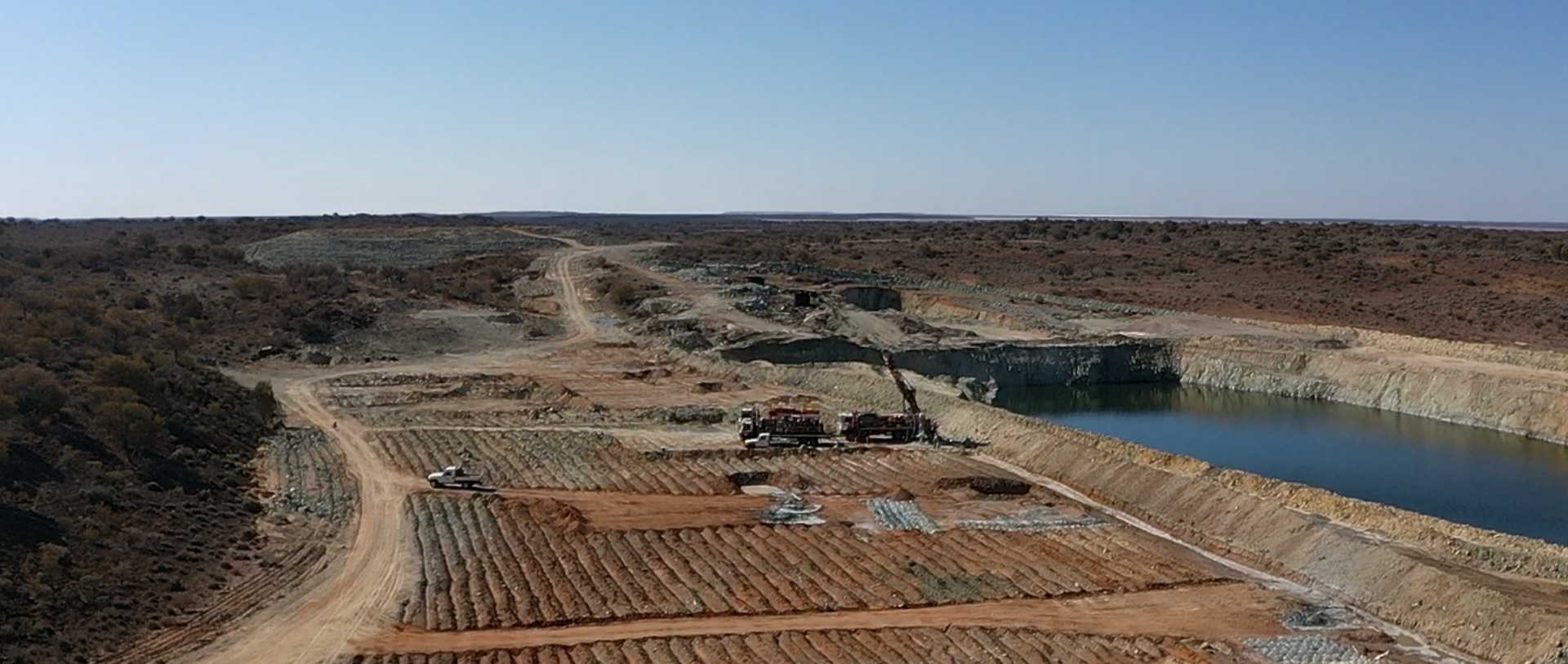 Devon
Latest News at Devon:
Matsa has executed a binding agreement to sell the Red October and
Devon gold projects to Linden Gold Pty Ltd (LGL) for a consideration of
$20M. View the announcement here.
Overview
The Devon project includes the Devon mine and a significant number of historic gold workings in the northern part of the Linden goldfield. The Devon area is located immediately south of Red October and is contiguous with Matsa's Red October tenements. Devon is an active mine site on care and maintenance and the approvals process to recommence mining is expected to be simple.
History
The Devon open pit gold mine was initially trial mined by GME Resources in May 2015, over a six-month mining operation. GME Resources reported drilling below the pit and old workings which indicated mineralisation remained open at depth. However, access for drilling for potential extensions of the open pits was limited by tenure with the surrounding ground then owned by Anova Metals Limited.
In separate, but simultaneous, transactions Matsa acquired both the Devon gold mine and the surrounding mineralised areas around it and therefore amalgamating this highly prospective exploration ground and allowing for exploration of potential extensions to mineralisation to progress unencumbered by tenement boundaries
Exploration target: 133,000 to 386,000oz*
Work has now well underway to update Devon which includes the Devon Pit, Olympic and Hill East prospects, to produce 2012 JORC compliant models based on recent drilling. Optimisation studies will be completed to determine the potential for open pit and underground development opportunities.
Discrete zones of supergene gold mineralisation at Hill East, lie within a strong 1,500m long NNW trending soil gold anomaly which remains only sparsely drilled at depth and is a priority search space for deeper primary mineralisation untested by current drilling.
*The potential quantity and grade of an Exploration Target is conceptual in nature. There has been insufficient exploration to estimate a Mineral Resource and it is uncertain if further exploration will result in the estimation of a Mineral Resource
Geology
Gold mineralisation at Devon is contained within ultramafic and mafic intrusives including pyroxenite, gabbro, quartz gabbro and dolerite. There are additional subsidiary gold bearing quartz veins adjacent to the main lode which are also of interest to Matsa. At least 2 phases of feldspar porphyry dykes are present. An earlier phase probably predates the ultramafic, while the later phase appears to postdate the mineralisation. Gold mineralisation occurs in narrow high grade quartz sulphide shears which make up the moderately WSW dipping Main Lode and the steep NE dipping Hanging Wall Lode. Drilling confirms the complex structural nature of high grade gold mineralisation within both the Main and the Hanging Wall lodes. High grade gold mineralisation in the Hanging Wall Lode includes very shallow intersections in the weathering profile eg 12m @ 8.97 g/t Au from 14m (20DVRC022) and 15m @ 20.78 g/t Au from 23m (19DVRC003), and remains open to the north and at depth. The Hanging Wall Lode, which does not outcrop at surface and with no historic mining, remains very sparsely drilled. Future drilling will seek to test the shallow depth potential and extensions to mineralisation to the north which remains open.