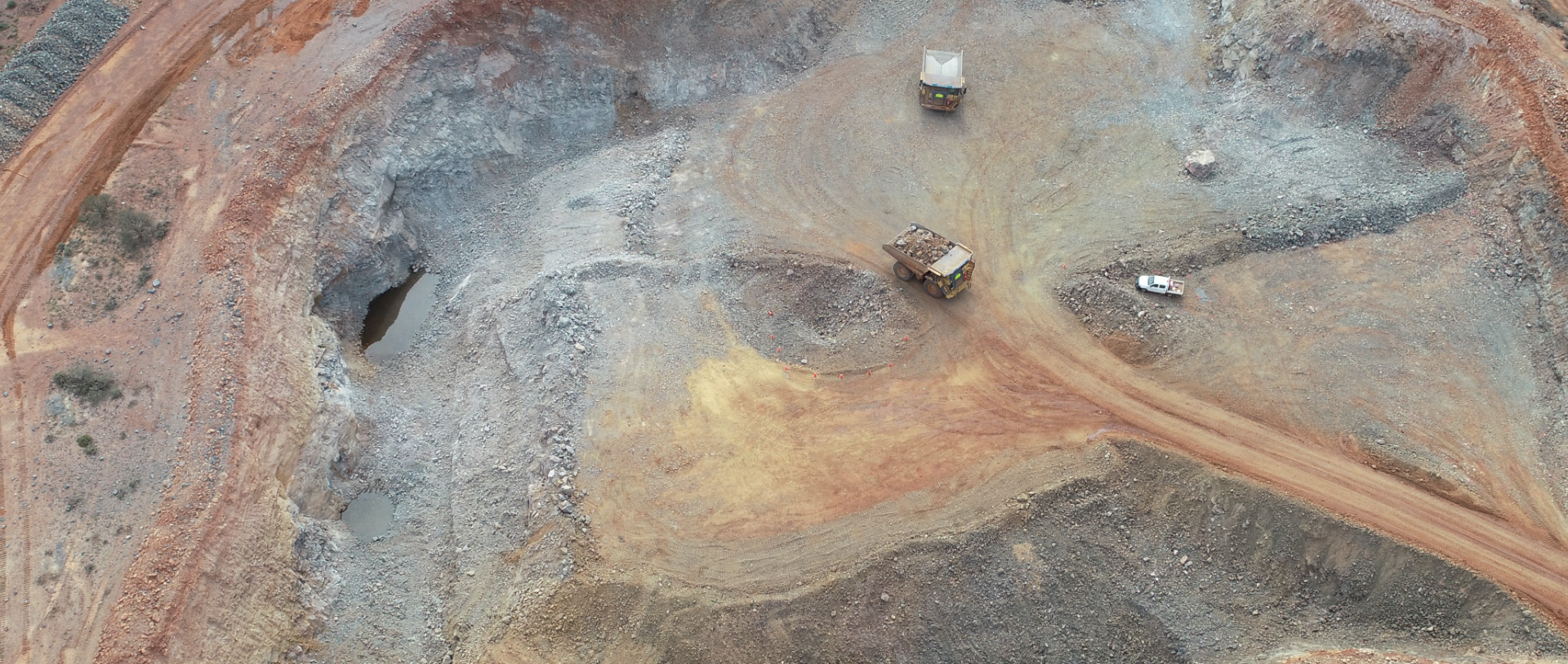 Fortitude
North
Overview
The Fortitude North prospect is located only 7km north of Matsa's Fortitude gold mine in the gold endowed Kurnalpi terrain which contains world class gold deposits such as Sunrise Dam, Granny Smith and Wallaby.
History
Fortitude North was discovered by aircore drilling during 2018 which defined a mineralised zone 1,500m in length. Follow-up aircore and Reverse Circulation drilling programmes have been completed at Fortitude North which have validated the 1,500m of gold mineralisation in weathered mafic volcanic rocks along the Fortitude Fault. Deeper drilling into unweathered basement rocks has confirmed continuity of a zone of basement mineralisation 800m in length with the remaining 700m of the 1,500m target remaining unexplored.
Exploration target*: 310,000oz to 600,000oz
Aircore and limited diamond drilling of this new discovery has highlighted a mineralised trend 1,500m long at Fortitude North, which provides a terrific opportunity to define a significant body of mineralisation. Only limited drilling has been completed below aircore refusal at Fortitude North.
*The potential quantity and grade of an Exploration Target is conceptual in nature. There has been insufficient exploration to estimate a Mineral Resource and it is uncertain if further exploration will result in the estimation of a Mineral Resource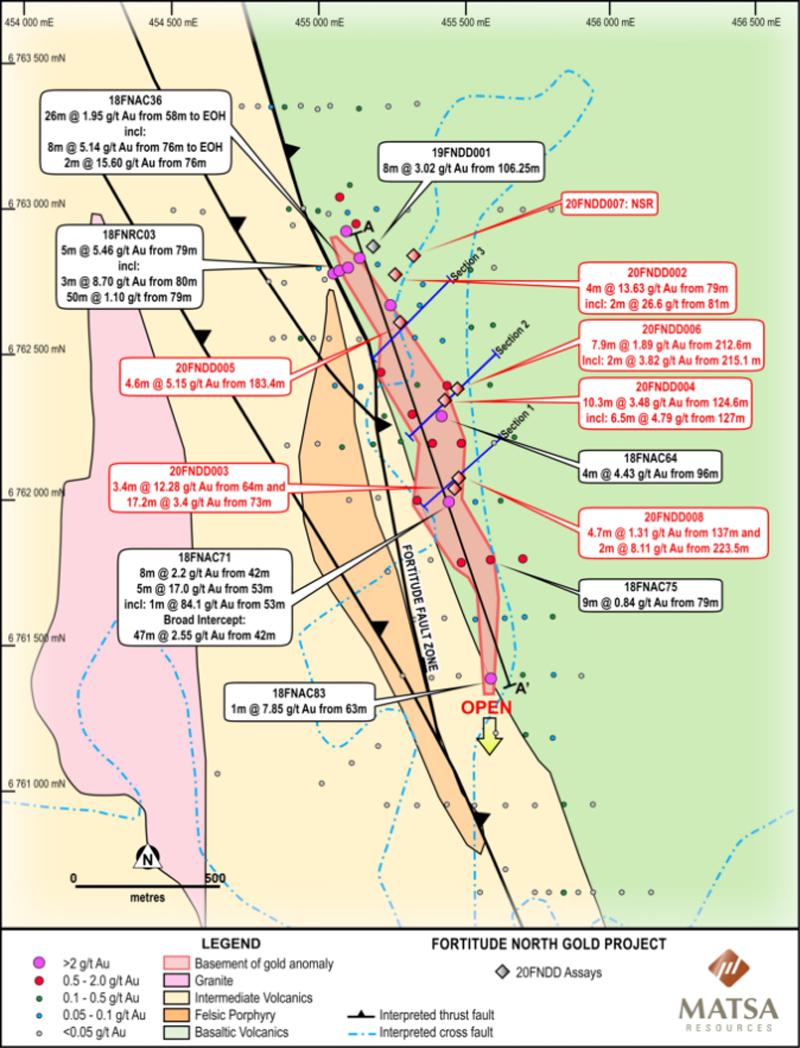 Geology
Fortitude North is located only 5km north of Matsa's Fortitude gold mine on the Fortitude Fault which is a major litho-structural boundary between andesitic volcanics and a basaltic sequence to the east. The basaltic sequence at Fortitude North comprises deeply weathered submarine basaltic lavas, dolerite sills and minor interflow sediments which are overlain by around 40m of Tertiary lacustrine clays and minor silts. Gold mineralisation at Fortitude North has been defined by aircore drilling in weathered basement rocks over a strike extent of 1,500m. Mineralisation below aircore refusal has only been tested by 8 diamond drill-holes which cover approximately 800m of the prospective 1.5km long zone of mineralisation. Broader zones of gold mineralisation occur in a moderately to steeply east-dipping bleached zone of hydrothermal alteration frequently containing minor fine  grained strongly folded interflow sediment bands up to 1m thick. Higher grade gold mineralisation is associated with increased quartz vein and pyrite development. At shallower depth, within the saprolite profile, gold mineralisation has undergone deep weathering resulting in a number of very high grade intercepts through mobilisation and enrichment by supergene processes. Mineralised intercepts in aircore drilling and in the upper parts of drillholes 20FNDD02, 20FNDD03 and 20FNDD04 include supergene mineralisation which has been modified by weathering processes. These shallow intercepts together with high grade intercepts in unweathered basement  such as 4.6m @ 5.15 g/t Au in Hole 20FNDD05 provide strong encouragement for the presence of further high grade mineralisation at Fortitude North.