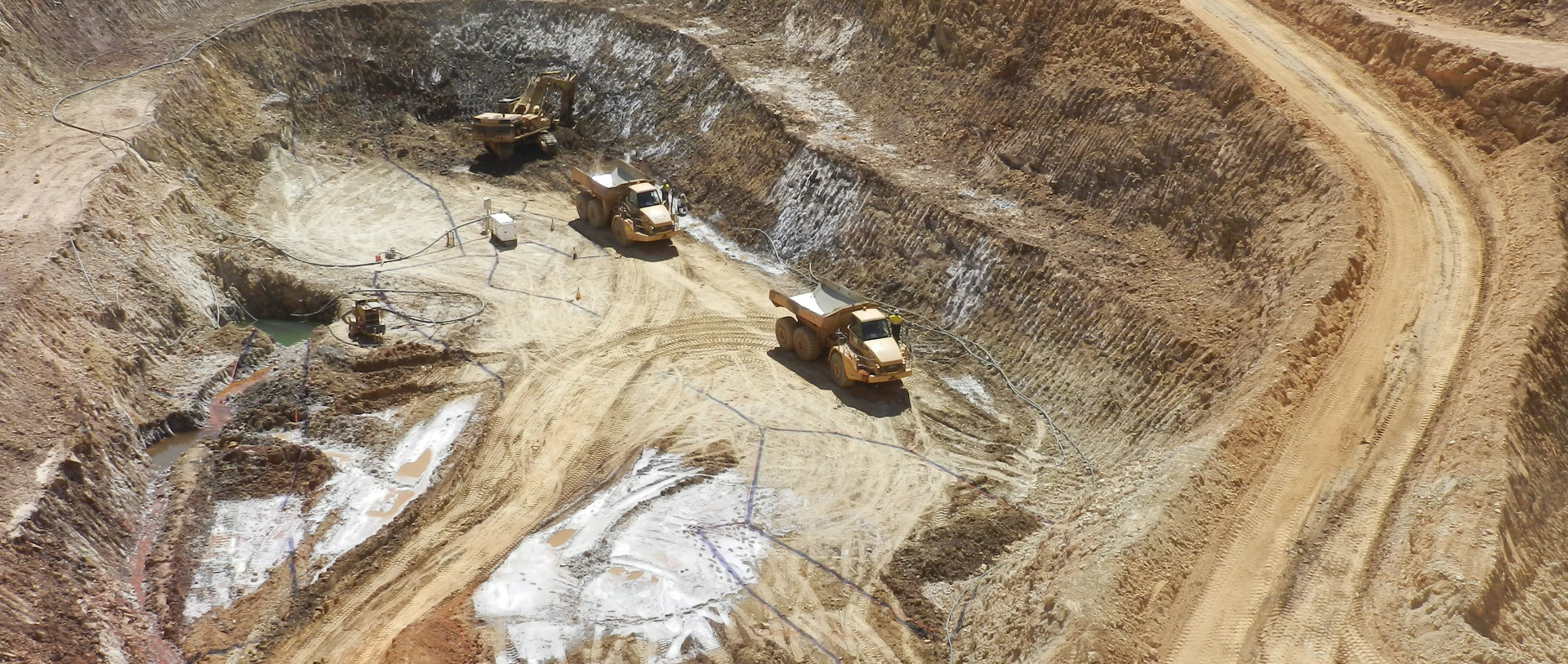 Fortitude Stage 2
Gold Mine
Overview
The Fortitude Gold Mine is located approximately 220km northeast of Kalgoorlie-Boulder and 70km south of Laverton within the highly productive north-eastern goldfields of Western Australia. Fortitude Stage 2 also has a JORC 2012 JORC compliant Reserve of 58,100 oz of contained gold and Resource of 489,000 oz of contained gold.
History
The Fortitude/Lake Carey gold project area was acquired by Matsa in 2016. This original project comprises 12 tenements covering an area of 128km2 and contains a number of gold occurrences including the Fortitude gold deposit. At the time of its acquisition the Fortitude Gold Mine had an existing resource of 385koz and since that then Matsa has completed detailed feasibility studies as well as trial mining programs at the Fortitude Gold Mine. Trial mining completed in April 2018 provides high confidence of the gold resource and metallurgical recoveries at Fortitude with strong potential to grow the resource and extend the life of mine. Subsequently a stage 2 mining study was also completed at the prospect.
Updated Project Economics
Review of the Fortitude Stage 2 mine study following completion of the concept study of the Matsa owned and operated 600,000tpa Gold-Ore Treatment Plant shows a clearer pathway to production which would eliminate existing delays due to a lack of suitable gold-ore treatment options.
The projected positive cashflow from mining operations substantially increases to A$55.4M compared to A$21.8M (at A$2,500/oz Au). Additionally, there is potential to increase recoverable ounces through re-optimisation of existing pit shells using the Study's lower haulage and processing cost profiles.
Geology
Basement rocks at the Fortitude deposit comprise sheared felsic to intermediate volcanic rocks and minor ultramafics and is covered by up to 10m of Tertiary lacustrine clays and windblown sand. The Fortitude Deposit is located in a strong zone of sheared intermediate (andesitic) volcanics, tuffaceous sediments and mafic/ultramafic volcanics along the Fortitude Fault. Mineralisation occurs in and adjacent to steeply dipping quartz lodes typically located along lithological contacts and to be associated with pervasive carbonate-sericite-slicate alteration and development of pyrite and arsenopyrite. Mineralised quartz sulphide veins can be seen to also be strongly folded with hicker higher grade mineralised "shoots" plunging at a shallow angle (~30 degrees) towards the NNW. Weathering typically extends to a depth of 60-80m and remobilisation of gold by weathering processes has produced zones of flat lying supergene mineralisation within the weathered profile.
Month Surplus and Cash Flow