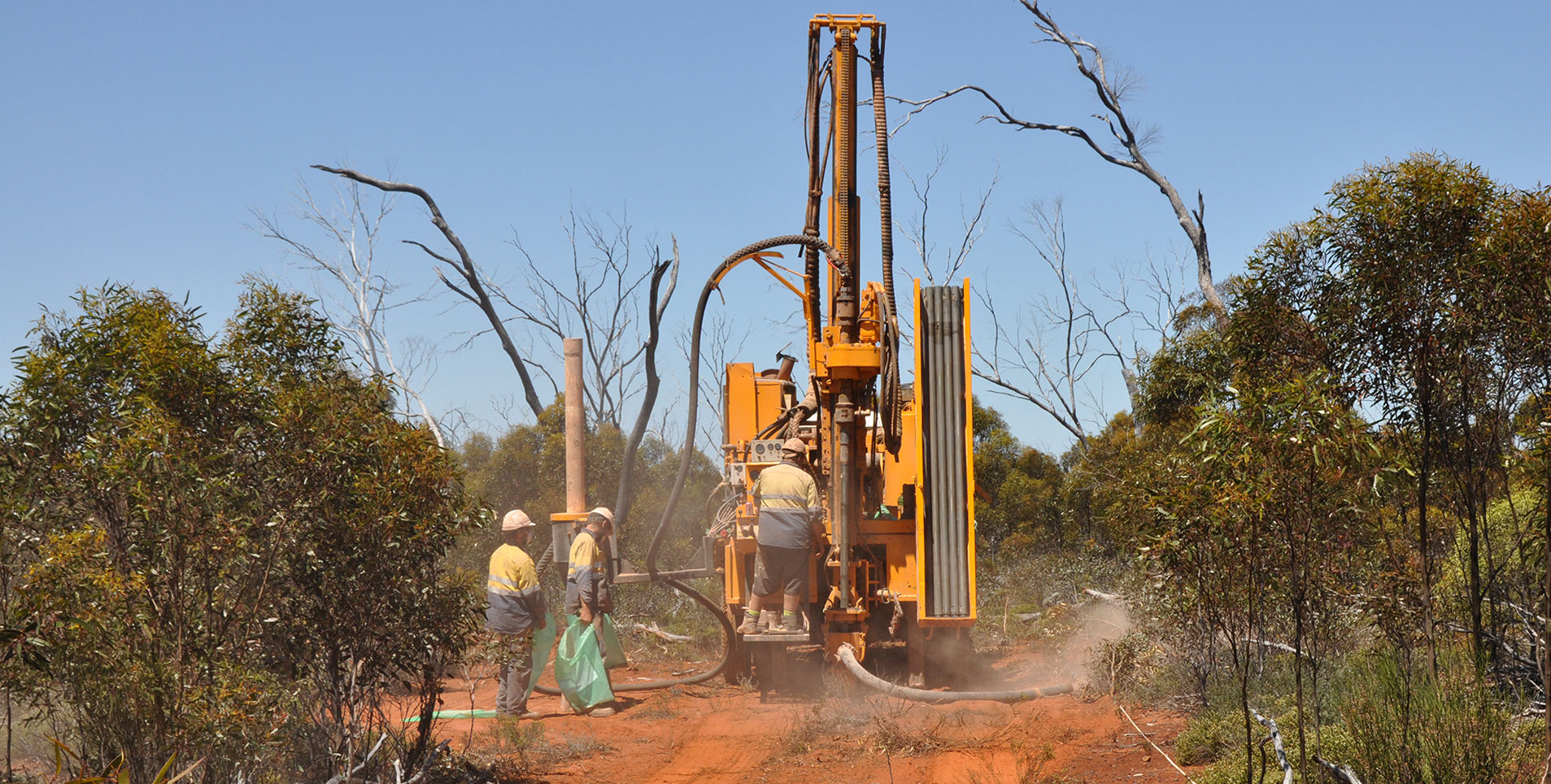 Symons Hill
– Fraser Range
Symons Hill – Fraser Range
Tenement covers 60km2, 6kms SSW of Independence Group's (ASX:IGO) Nova Nickel Mine.
A review of the magnetic inversion over E69/3070 has generated a conceptual diamond drillhole target, Haul Road. This target is supported by coincident Ni-Cu aircore anomalies previously identified by Sirius Resources (SFRA2925- 1m at 0.10% Ni and 0.11% Cu, BOH sample; SFRA2639- 1m at 0.09% Ni and 0.10% Cu, BOH sample).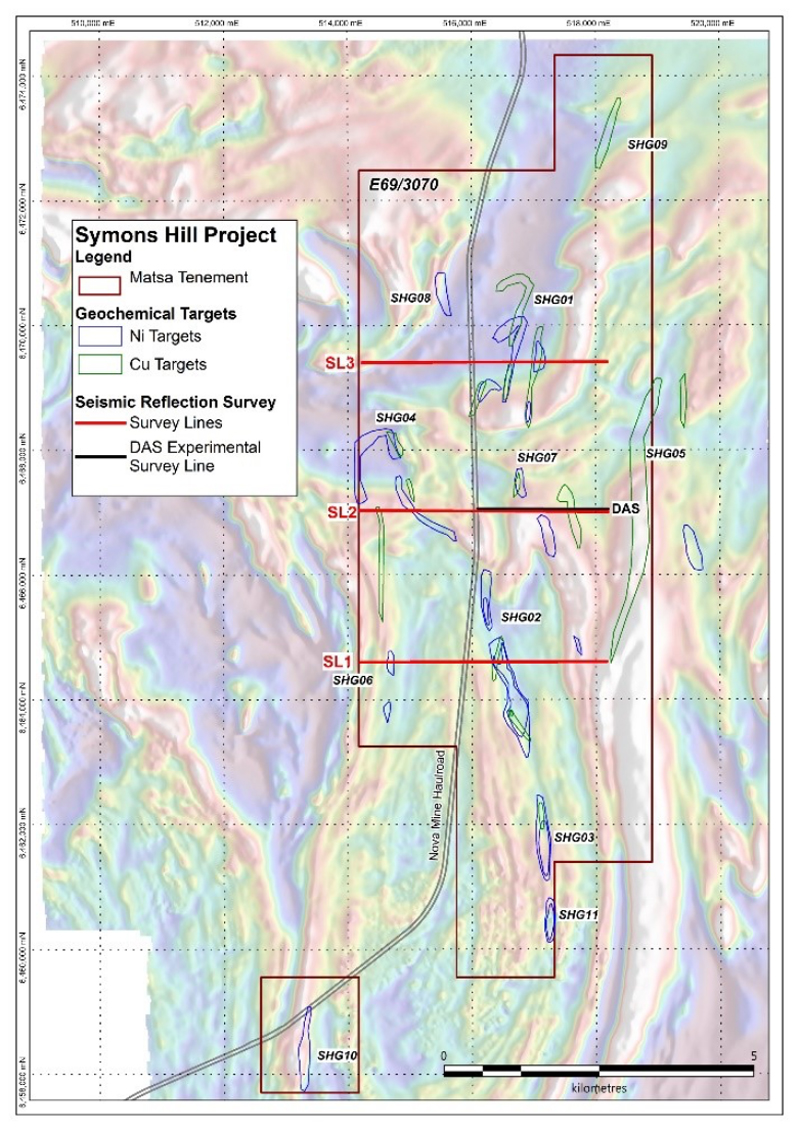 Exploration to date includes: regional soil sampling, high resolution, aeromagnetics, gravity, ground electromagnetics, aircore, RC and diamond drilling.
Drilling results include 1% Ni in weathered olivine gabbro at SHG02, SHG03. Typical intercepts include:
SHG03, 13m @ 1.52% Ni, 0.012% Cu, 0.035% Co (SHAC591)
SHG02, 3m @ 0.98% Ni, 0.005% Cu and 0.12% Co from 21m (SHAC040)
RC drilling confirmed strongly enriched Ni values in fresh olivine-bearing gabbro which is interpreted to form part of a regionally extensive complexly folded stratabound metagabbro unit.
HPFLEM Survey
Regional, high powered (150-200A) EM survey has been completed and was carried out as part of a research and development project, designed to develop and improve EM equipment and techniques to explore for massive sulphide deposits to a depth of >700m below surface. Tenement wide EM survey was completed based on 800m x 1200m loops. HPMLEM identifies sulphides (Iron Sulphide) at Targets C56 and VA11.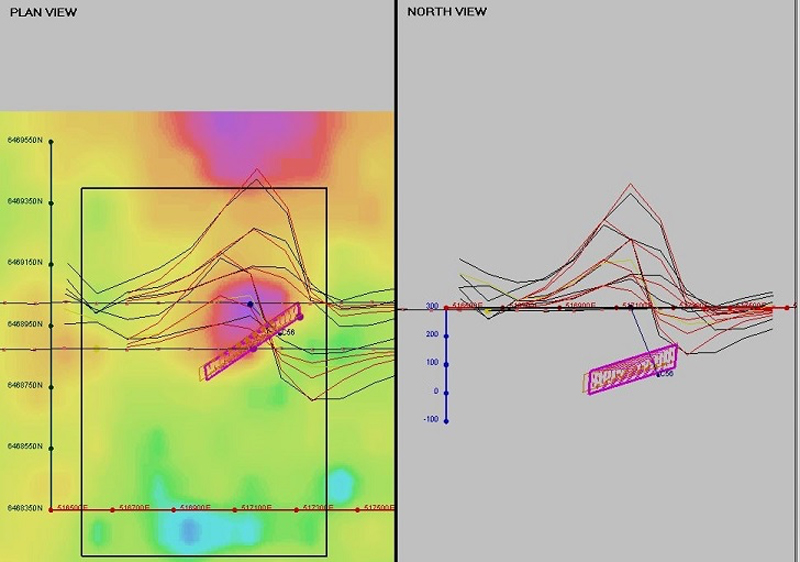 Collaborative Research Project with CSIRO
Collaborative research project jointly funded by Matsa and the Commonwealth Scientific and Industrial Organisation (CSIRO).
Project is intended to integrate geochemical data, drilling data and airborne and ground geophysical data to provide a more complete understanding of geological processes in this deeply weathered terrain.
Aims to improve techniques to explore for Nova style Ni-Cu massive sulphide deposits.
Symons Hill Seismic Survey Background
The survey was carried out by Curtin University's Department of Geophysics. Survey lines were designed to pass over nickel bearing troctolite gabbros identified in earlier drilling programmes. These gabbro bodies are interpreted to be very similar to the host rocks at the nearby Nova mine.
The innovative use of seismic survey techniques in the district by Independence Group (ASX:IGO), operator of Nova nickel mine, announced encouraging results from seismic surveys at Nova. (IGO Quarterly Report to the ASX, Dec 2018).
Symons Hill Preliminary Seismic Results
Results from the three survey lines completed in March 2019 defined a distinctive seismic pattern recognizable in three sections over a distance of ~5km. Curtin's working hypothesis is that this represents a coherent geological unit which plunges gently towards the north. Diamond drill hole 16SHDD10 was projected ~200m onto the southern seismic section. A comparison of the drill hole geology and nickel assay results suggest that the geological unit highlighted in the Seismic survey may be correlated with nickel enriched troctolite gabbro.
Symons Hill Seismic velocity measurements
Matsa carried out seismic velocity measurements using an ultrasonic tool provided by Curtin. Results are currently being integrated with the survey data obtained in March 2019 and will be used to refine the interpretation of the seismic survey data which is being carried out as part of an ongoing research and development project.